Fire Stryker
Admin & Advocatus Diaboli
Member # 2

posted 10-14-2009 09:34 AM



---
Hi All,

Over the last year, I contacted John Buck about making us a arquebus based on a number of 1470's-80 Flemish illustrations, and he began the project this Summer. Here is the end result. It is a great match for the Historic Enterprises arquebus that the Higgins Museum has, which it will be used alongside in presentations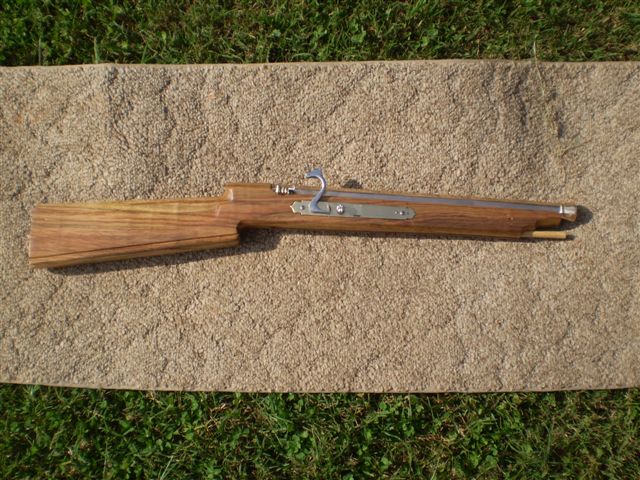 We decided to go with a bronze barrel, as they are very common in paintings, and there are numerous survivals, but for reasons of expense of manufacture, and most reenactors not caring, are about as rare as hens teeth in copmparison to thousands of steel barrel repros. (Jeff Johnson has one or two 14th century for La Belle, Jeff Hedgecock had a nice decorated one for the old Red Company, and there are a couple more out there, mostly in the hands of shooters/collectors rather than reenactors.)
Here is an image that shows the molding and beading on the stock a bit better. The details of the stock are taken directly from a series of German illustrations of detail, from 1471, and from a few extant later pieces that correspond. I wish I could remember the name of the document illustrated by the engravings, as they are the earliest clear depiction of locks. I will ask John, and post the name when he reminds me.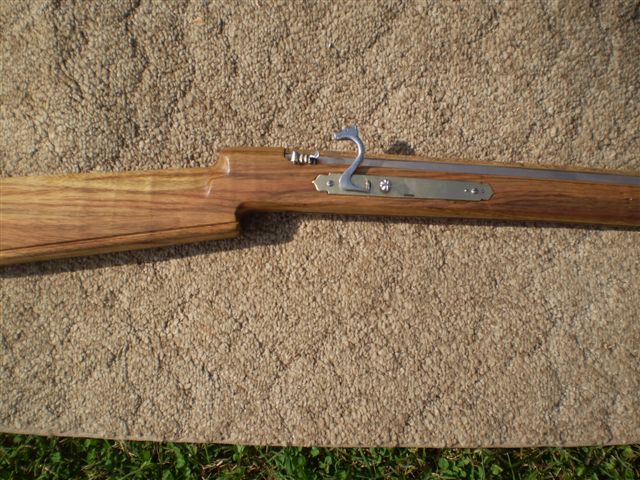 We decided on a button lock, as the best Flemish images we had depict the arquebuser firing, with no visible trigger mechanism, but the position of his hands suggesting a lock-plate mounted button lock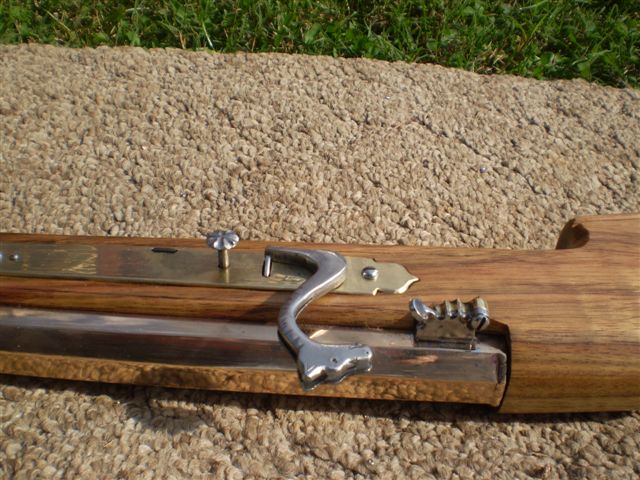 Here is a close up of the pan, lockplate, cock and button. The lockplate is copied from one found on the Bosworth battlefield in 1900(?), when they extended a railroad cut. The cock in the form of a dragon or dogs head is typical on early guns, and the pan and cover are copied from an extant piece. The stock itself is European walnut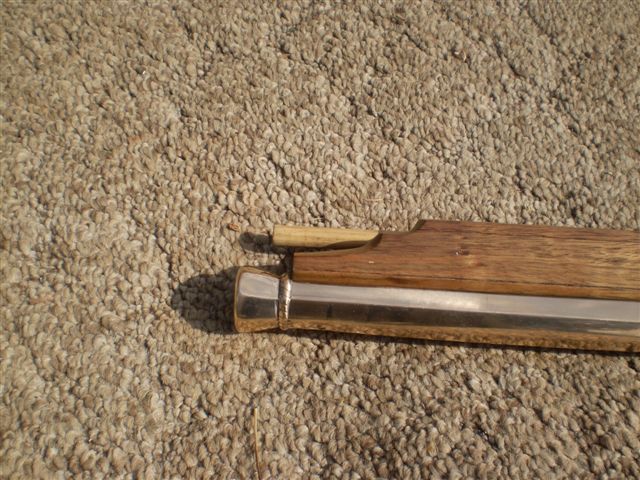 Here is a close-up of the muzzle, which is flared, with a lightly roped band immediately behind. The barrel is silicone bronze, and was proofed twice with a double charge of powder (120 grains, or a little more), and two .61 balls each single proof shot.
The overall effect matches both extant examples and fragments, the detailed German engravings, and the overall effect of the shouldered Flemish arms being shot.
John did a fantastic job, he is currently working on another gun project for us, of an in-between in date gun (our earlier piece would be typical for the Hussite wars, and is seen in period up to the 1470's), a breech-loading coulverine au maine requiring a two man crew, and dating in the Burgundian artillery documents to the 1440's, so we will have a little spread of gun type illustrating evolution of the form across the 15th century.
---
Registered: May 2000 | IP: Logged